TF3Y
---
My HF station: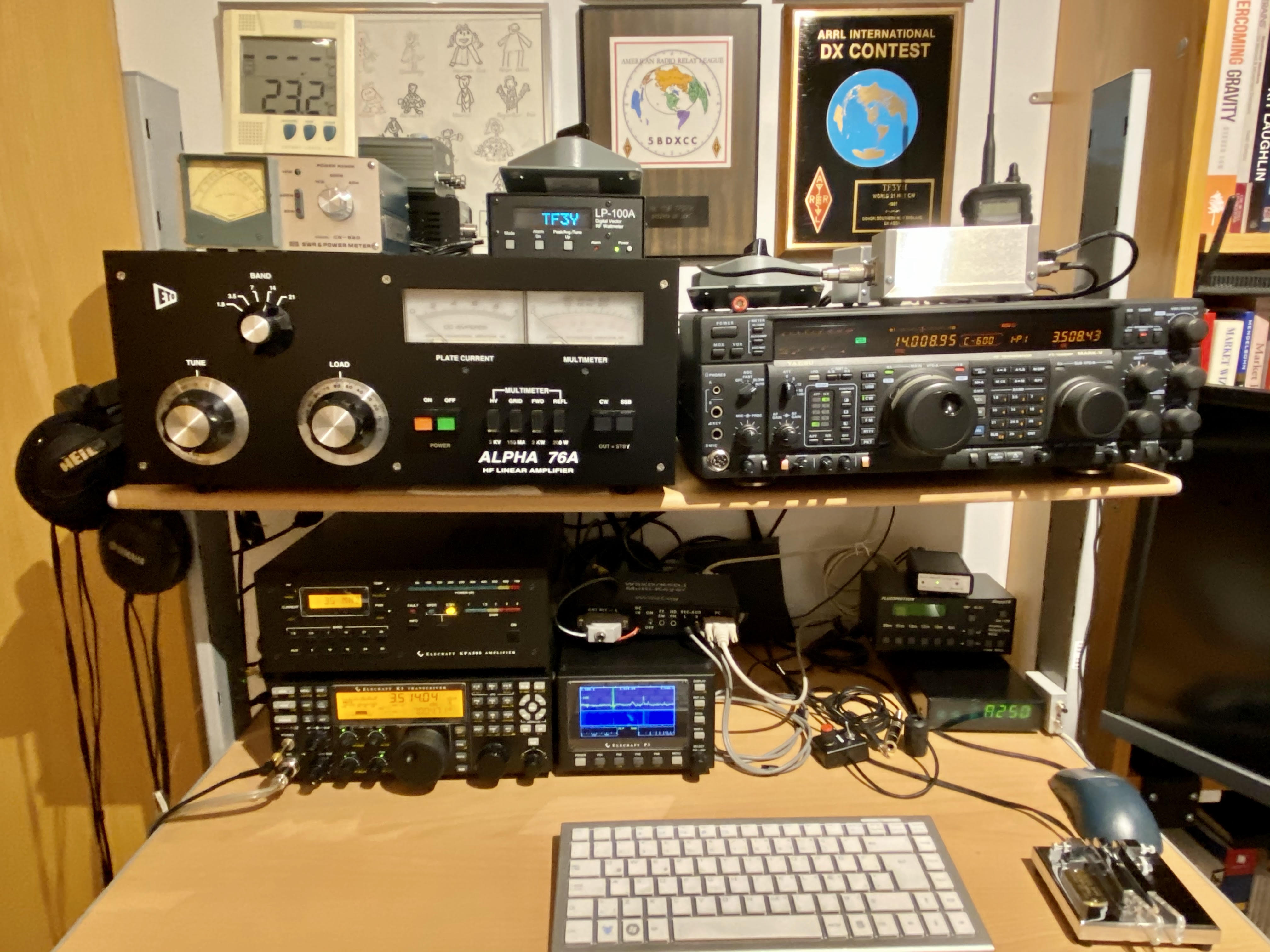 Elecraft K3 (upgraded), Yaesu FT-1000MP Mark V and FLEX-5000A
Elecraft P3 panadapter
Elecraft KPA500 and Alpha 76A Linear Amplifiers
Telepost LP-100A SWR & Power Meter
CT-599 Iambic Lever Paddle
W5XD Multi-Keyer
Computer running Intel i7

Antennas:
2 el. SteppIR Yagi for 20/17/15/12/10/6m at 9.5m (32') height.
Ground mounted 1/4 wave vertical for 40/30/20m. Also works on 3rd harmonic on 15/10m.
Inverted-L (1/4 wave) antenna for 80m fed against a buried ground counterpoise.
Additional RX Antenna - Active vertical antenna, DX Engineering ARAV2-1P.
From time to time I have a 1/4 wave sloper for transmit on 160m.